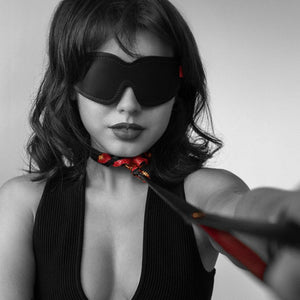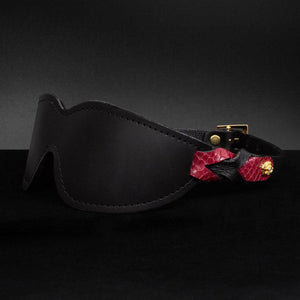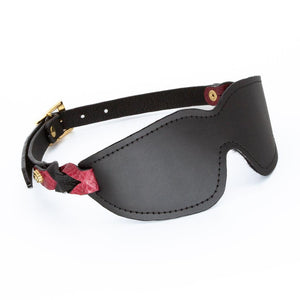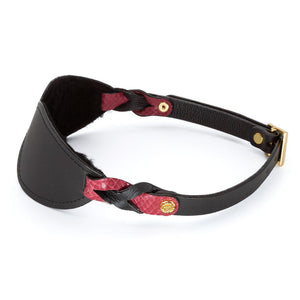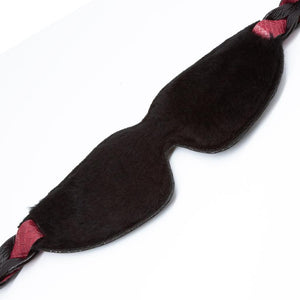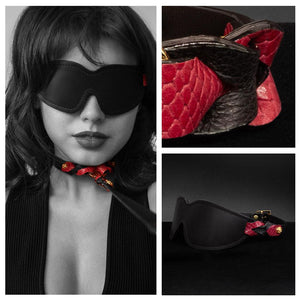 We find our greatest erotic visions in the dark. This leather blindfold, handcrafted by the Stockroom in collaboration with Melanie Rose, is for those who want to look deeper into their desires than ever before.
Our designers worked with the world-famous host of How to Build a Sex Room to come up with a blindfold that was unique, sturdy, and comfortable; made of braided cranberry and black leather, and finished with custom gold-plated hardware, it's one of the most luxurious pieces of gear you'll find, ideal for taking journeys deep into the senses.
This is a limited edition of only 75 units; take advantage of this special opportunity while it lasts.
Product Details:
• The total length of the blindfold measures 25.5" (64.77cm)
• The blindfold adjusts around the head from 17.5" - 23" (44.45cm - 58.42cm)
• Material: Braided cranberry and black leather that is fully lined with edge kote for a finished look and custom gold-plated hardware
• Packaging: Each blindfold is packaged in a custom black velvet pouch with an embroidered rose
• Handmade in The Stockroom's Los Angeles workshop