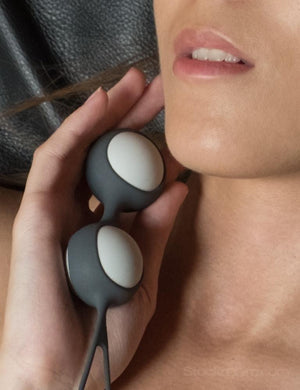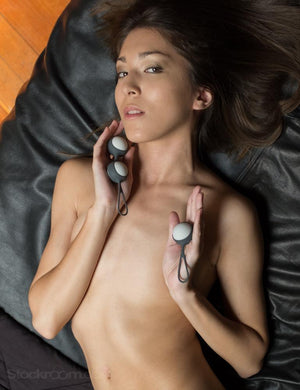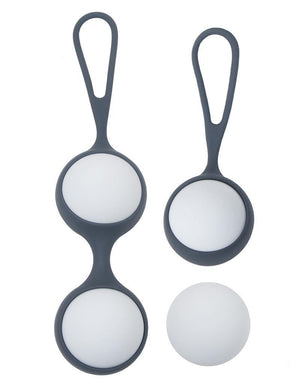 What better way to create better orgasms and sustainable muscle health than through KinkLab's high-quality kegel exercise balls?
Made from premium-blend silicone and just like ben wa balls, the Private Pursuit balls can be easily inserted and worn for up to eight hours, helping to strengthen the pelvic floor muscle tone and may create more satisfying, longer-lasting orgasms. In addition, kegels are recommended to help rebuild strength and control following childbirth or hysterectomies.
The handle on the bottom allows for the wearer to remove the balls safely and easily. For use with water-based lubricant. Easily washable--just cleanse with a mild soap and allow to air dry.
Product Details:
• Safe for those with latex allergies.
• Four balls total: two 30g and two 40g balls.
• Balls contain a small metal weight that rolls inside during use.
• Ball diameter: 1.38"
• 100% Silicone
• Phthalate-free