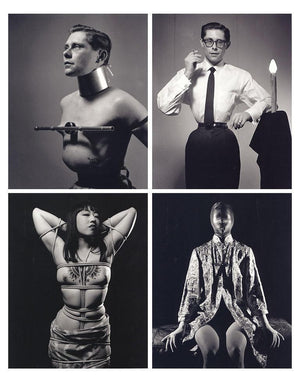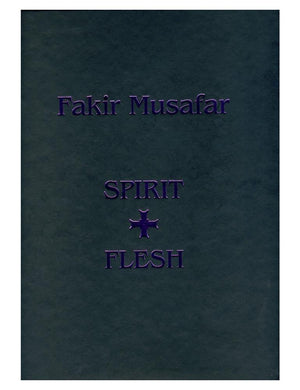 If you've ever seen Fakir Musafar's photographs in "Modern Primitives", Body Play magazine or on television programs, you will know what to expect of his coffee table art book. After 50 years of photographing his own body play and the play of others, here is a deluxe retrospective collection of amazing images you'll find nowhere else.

With 196 oversize pages, this book weighs a healthy three pounds! This collectors' item is a "must have" for serious body modifiers and tattoo and piercing enthusiasts. 

Spirit & Flesh graphically illustrates a broad spectrum of physical experiences: bondage, sensory deprivation, tattooing, piercing, fetishes, body rituals and modifications from 1948 to 2002. Introductory text was written by Mark Thompson, author of Leatherfolk and similar esoteric works.

A Daedalus Publishing title.