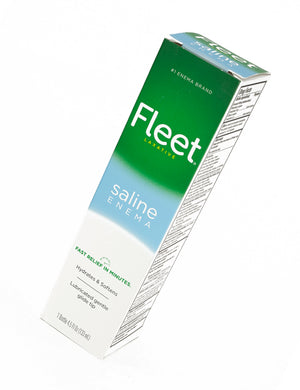 The Fleet Enema is a saline laxative that comes pre-packaged, pre-lubricated, and ready to use.

Fleet introduced the first disposable, small-volume enema in 1953. Today, Fleet is recognized worldwide as a preferred laxative brand, for good reasons. They provide the fastest form of gentle relief, usually within 5 minutes or less, are all latex-free/gluten-free, and are manufactured with the utmost of care and quality control right here in the U.S. All Fleet enemas are designed for single use.
Latex-free. Weight: 4 1/2 ounces.