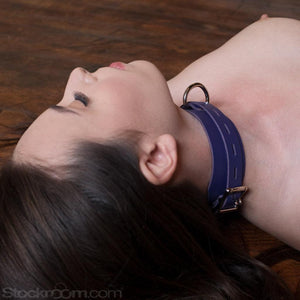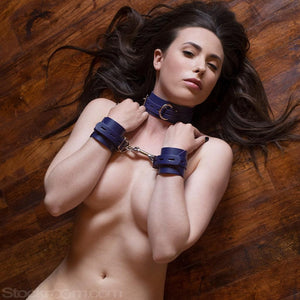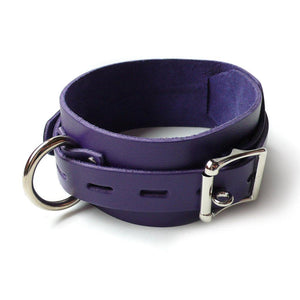 This purple leather collar is 1¾" wide and wraps around the neck twice. It has a buckle that accepts a padlock but does not require a lock to stay closed.
Product Details:
• Small fits 10" to 13½" neck
• Medium fits 12½" to 16½" neck
• Large fits 15" to 20" neck
• Features a 7/8" locking center bar, roller buckle
• Accommodates padlocks such as the Baby Nickel Plated Padlock or the Master Lock Padlock (Small)
Note: This item is produced in-house by our leather team in Los Angeles. In-house items display as "In Stock," and in a majority of cases we do have current stock on hand, but if not, the items will be made to order for you, and our customer service team will notify you promptly regarding any anticipated wait (usually just a few days). You will have the option to cancel if you do not wish to wait. If other items in your order are available immediately, the order may be sent in multiple parts.