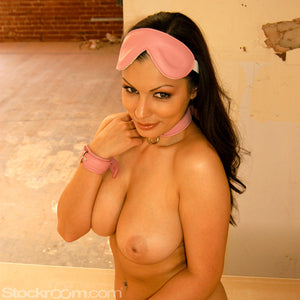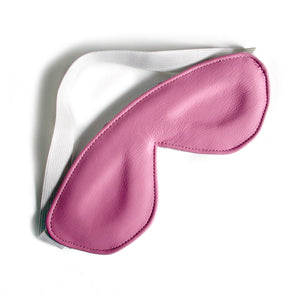 This pink leather blindfold is padded for extra comfort. It's held in place by a white elastic band. It matches our Pink Wrist Restraints, Ankle Restraints, Collar, and Leash.
Our pink leather gear is made of particularly fine leather and manufactured right here in Los Angeles, USA. Each piece is lined, and reinforced with strong latigo leather to prevent stretching. The feel of this pink leather is soft and supple. The coloring is rich and uniform and complementary to any skin color.
Note: This item is produced in-house by our leather team in Los Angeles. In-house items display as "In Stock," and in a majority of cases we do have current stock on hand, but if not, the items will be made to order for you, and our customer service team will notify you promptly regarding any anticipated wait (usually just a few days). You will have the option to cancel if you do not wish to wait. If other items in your order are available immediately, the order may be sent in multiple parts.