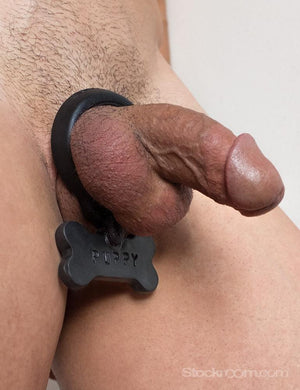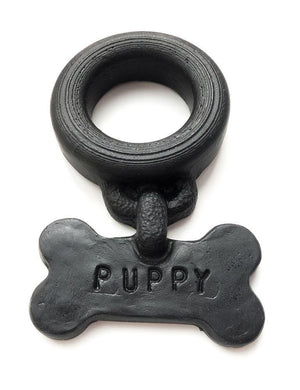 Whether your pup is known for his obedience or mischievous nature, his tail will be wagging once you adorn him with this new addition to the Oxballs collection. Made of super-stretchy, high-quality silicone, this ring is both functional and pleasing to the owner's eye.
In addition to being worn facing forward, the tag can also be worn backwards. Get your pup down on all fours and enjoy the view! The Puppy Cockring is made in the USA and constructed of pure platinum silicone.
Ideal for: Puppy Play Fetish, Pet Play, Animal Roleplay, Human Pup Training.
Product Details:
• Inside Diameter: 1.5in/3.8cm
• Outside Diameter: 2.25in/5.7cm
• Height: 0.5in/1.3cm
• Weight: 1.8oz
Safety, Care and Usage:
The Puppy Cockring can be cleaned with antibacterial soap and hot water.