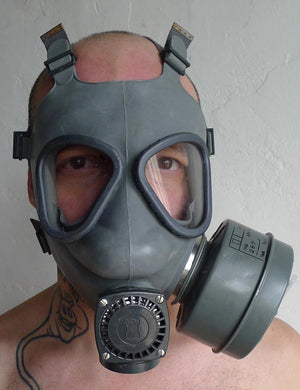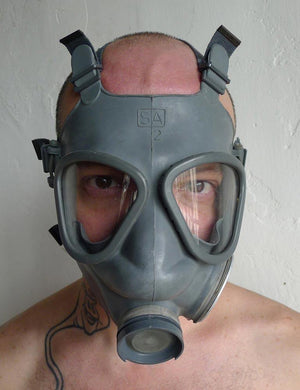 There's nothing like combining your apocalypse fetish, your military fetish, and breathing control all into one hot scene, and now it's easier than ever with our latest Finnish Military gas masks.
These heavy duty rubber gas masks are a delight for rubber fetishists or military interrogations and role play.
Each mask comes with a side mounting detachable filter. The mask attaches with six adjustable elastic straps which create a firm webbing that holds it securely on the front of your face. This grey piece of protective hardware may not be ready to ward off an attack in the field, but it is definitely a piece of must have equipment for your bedroom - or fallout shelter!