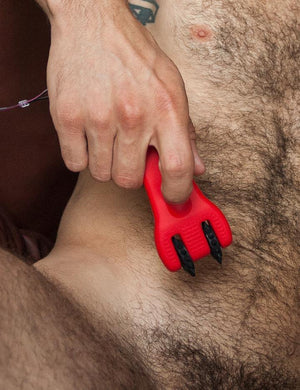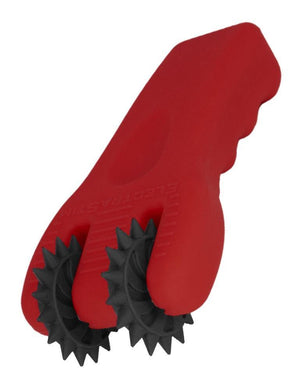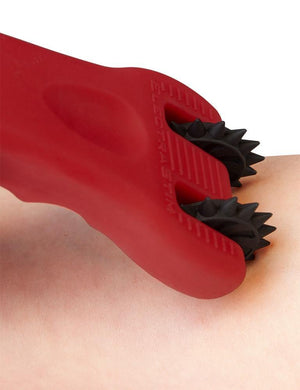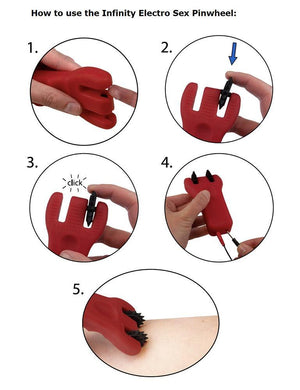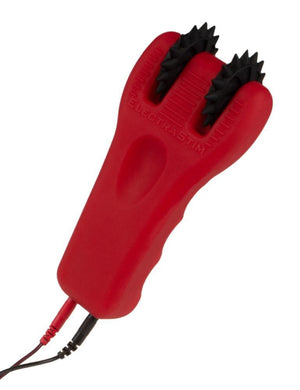 The ElectraStim Infinity Pinwheel is inspired by the classic Warternberg pinwheel, the smooth and slightly flexible silicone lends a softer appearance to the toy while the feel-it-to-believe-it performance of the electro stimulation ensures the intense sensations you desire.
Perfect for couples looking to try something different, Infinity is a fantastic 'gateway' to electro. Nuanced and controllable, Infinity produces captivatingly unique electro sensations that tantalize the senses and ignite the body of the receiver with waves of rolling current.
Ideal for... electro play (beginner/advanced), sensation play, foreplay, sensual massage
Product Details:
• Length: 120mm (4.75")
• Width: 58mm (2.25")
• Depth: 35mm (1.4")
• Connector Size: 2mm
• Requires e-stim powerbox to use (we recommend an ElectraStim powerbox)
• Material: Platinum cured medical grade silicone
Safety: As with all electrosex products, Infinity is designed for use below the waist only.