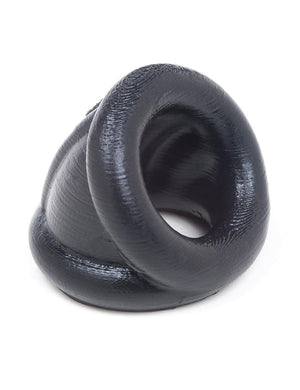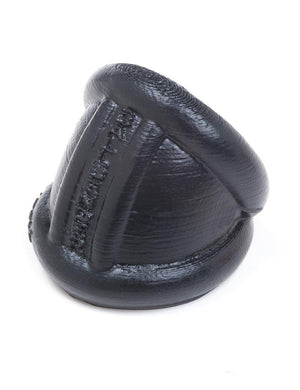 Scrotum fans rejoice, the Ball Bender Package Enhancer from Oxballs is here to make even the smallest balls bulge like boulders. This modest piece packs a big punch while being exceptionally discreet, appearing as a thin ball stretcher from the front and slightly cupped in the back to push and lift your balls up and out, like a push-up bra for your balls.
Made of soft, stretchy silicone, with light ribbing on the inside for a firm grip, it's comfortable enough to wear under your clothes for an enhanced look below the belt that will raise more than just eyebrows. Unlike some ball stretchers that tend to push your balls back, this package enhancer forces them forward, creating not just a visual feast, but putting them up front and ready for the most action. Whether they're slamming ass with each thrust or enjoying extra attention from tickles to torture, once you experience the Ball Bender Package Enhancer, life will never the same.
Available in Black or Red, the choice is yours.
Product Details:
• 100% Pure Platinum Cure Silicone
• Phthalate-free
• Made in the U.S.A.
• Available in Black and Red
• Total Length (back): 2 in/5.08 cm
• Total Length (front): .625 in/1.59 cm
• Inside Diameter: 1.125 in/2.86 cm
• Weight: 2.25 oz/28.35 g
Safety, Care, and Usage:
Platinum silicone is safe to use with lubes based of water, oil, silicone, and hybrid blends. Clean using hot water and antimicrobial soap or a dishwasher. Dry completely before storage.