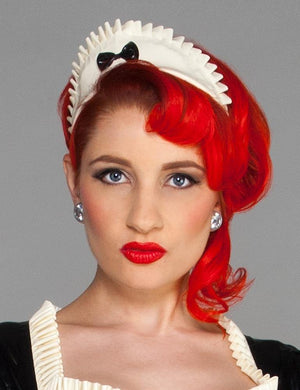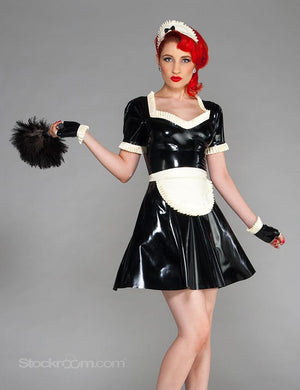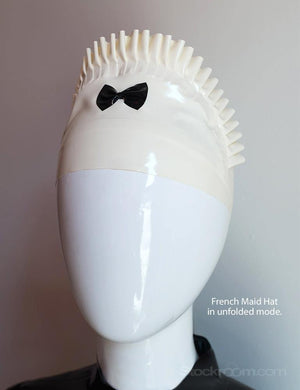 How may I serve you? Shall I make the bed, or remove all the sheets?
Complete your French Maid fantasy with the latex French Maid Hat! Available in white 14 gauge latex adorned with a cute black 14 gauge bow. Based on the classic French maid outfit, this hat helps complete the perfect look for servitude.
All Syren items are made to order, just for you, and will take 4-6 weeks turnaround time by our Los Angeles production team.
NOTE: The default color is White with a Black bow for standard online orders. For this item in Color, call us at 1-800-755-TOYS or 1-213-484-3882 to place your custom order!
Syren is a recognized brand among both fetish fashion enthusiasts and filmmakers who have counted on the company to produce costumes for films such as Batman, Catwoman and Mr. and Mrs. Smith. Joining forces with the Stockroom.com latex designers, we are proud to announce that Syren products have exciting updated styles and improved manufacturing techniques that greatly increase the life of the garments. All Syren products are produced in Los Angeles.