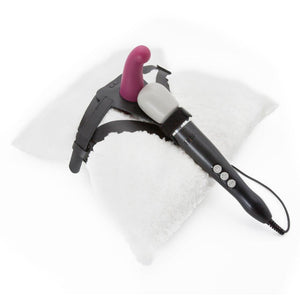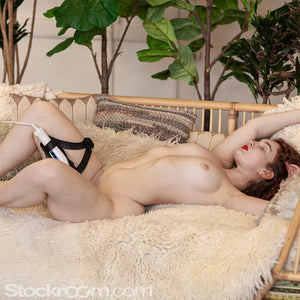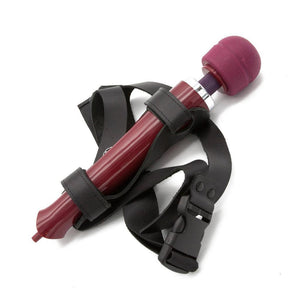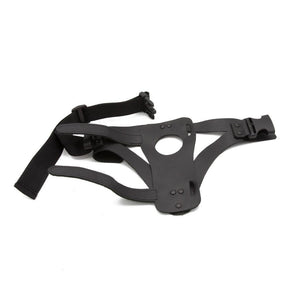 Strap on this handmade leather harness and let your favorite wand vibe work some hands-free magic. The straps hold the vibe securely against the inner thigh with the head pressed right where you want it. Let your hands cause trouble elsewhere while the wand buzzes and hums between your legs.
If you're in the mood for some old-fashioned penetration, the Wand Thigh Harness has space to take a standard-sized dildo. Let your partner straddle your thigh and take the shaft inside for some hot penetration play. Made in Stockroom's own workshop, this is one of the most unique and adaptable harnesses you'll find anywhere.
Product Details:
• Thigh strap length adjusts 17.75in - 35in (45.08cm - 88.9cm)
• Velcro strap length 6in (15.24cm)
• Can accommodate dildo with 2in (5.08cm) width
• Material: Elk-skin leather backed with garment leather, black rivets at stress points, and black nylon webbing
• Dildo and wand vibrator not included
Note: This item is produced in-house by our leather team in Los Angeles. In-house items display as "In Stock," and in a majority of cases we do have current stock on hand, but if not, the items will be made to order for you, and our customer service team will notify you promptly regarding any anticipated wait (usually just a few days). You will have the option to cancel if you do not wish to wait. If other items in your order are available immediately, the order may be sent in multiple parts.