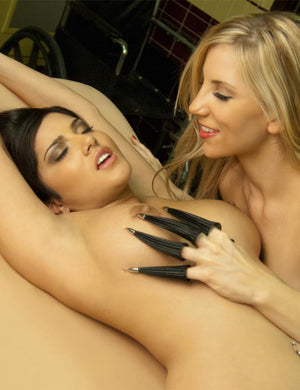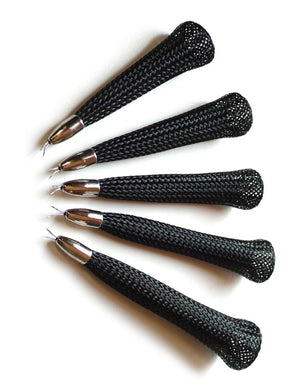 Turn sensation play up a notch with these Fearsome Fingers by Scott Paul Modern Erotic Design. Flexible black mesh coverings are designed to fit snugly over each of your five fingers, providing instant respect from your submissive. Each covering contains a chrome cap at the tip, where two stainless steel points protrude.

These points are very sharp, so use caution with play.

Wear all five or just one or two at a time. Even one will get you the respect you deserve.