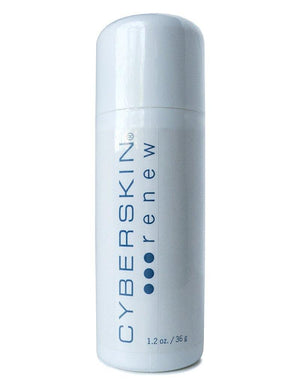 Many people love the realistic skin-like texture of CyberSkin sex toys, but the phthalate-free material that gives it its realistic feel can be prone to developing an unpleasant texture if not properly cleaned and cared for. That's why there's CyberSkin Renew Powder to keep your CyberSkin, Soft Skin, Super Skin, or UR3 sex toy looking and feeling as fresh as the day you opened its packaging.
After carefully cleaning your CyberSkin toy according to the manufacturer's directions, allow to completely dry before applying enough of the powder to create a thin coating on the surface. Store your toy as usual, with the peace of mind that comes from knowing you've protected your favorite plaything until the next time you're ready to use it.
Please note: This product contains cornstarch.