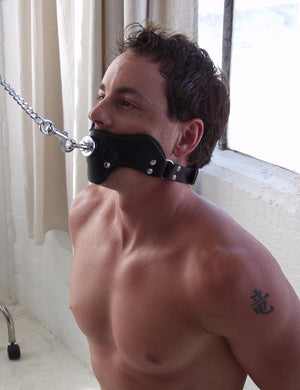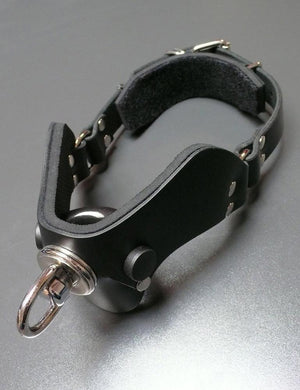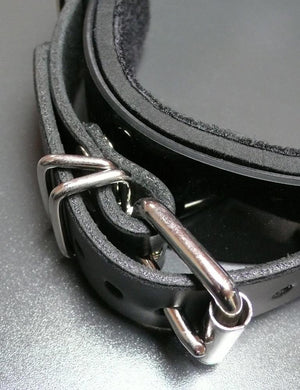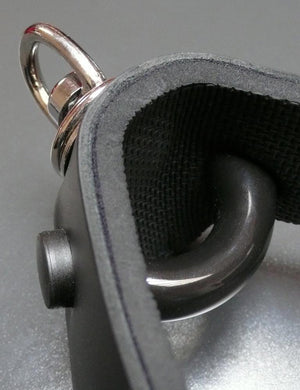 This stylish and comfortable gag by Scott Paul Designs is designed to be worn for extended periods of time. The half moon shaped mouth bit provides a firm and bitable surface. The inside of the face gag is lined with wet suit grade neoprene that is soft and easy to clean. The strong leather neck strap features a felt-lined pad that protects the skin from the buckle for more comfort during extended wear. Front center chrome swivel ring is a versatile point of attachment.
NOTE: this gag is an alternative to the Humiliator Gag, not an accessory. It has the same comfortable strap system and half-moon bit as the Humiliator, but has a sturdy ring at the front instead of an attachment point.
Scott Paul gear is très kinky, très chic, and built to last a lifetime. Made from aluminum tubing, stainless steel and other industrial components, this gear is well known for artistic styling, quality construction, and unique sensations to deliver a memorable experience. Designed and carefully hand assembled in Seattle, Washington.
Fits 16 1/2- 21"
*We apologize, but this item is not available for promotional discounts at this time.