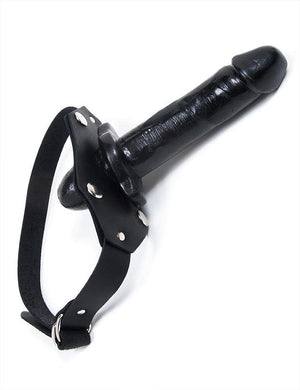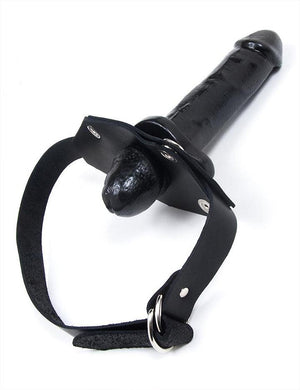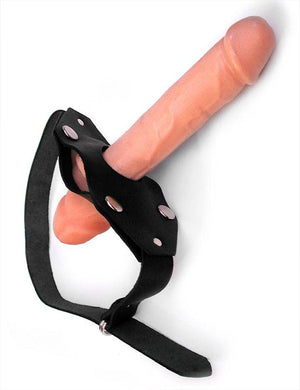 If you're into gag play, this is the perfect way to crank it up a step--make that two! Made of black leather, the In and Out Gag is easily washable and can be used with water-based lubricant.
The gag comes with a removable dildo that fits easily through the metal ring over the submissive's mouth, so the curved head forces them to be silent while you allow them to pleasure you with the dildo facing outwards.
The In and Out Penis Gag w/ Removable Dildo contains 4 nickel-plated snaps, making the dildo removable and the play possibilities extremely versatile!
Ideal for...face fucking, mouth fucking, mouth restraints, submissive training.
Product Details:
• One size fits most
• Dildo is 2" wide; 6" insertable length
• Strap is adjustable 10" - 23"
• Available with either a black or beige dildo
SKU: B525 (Biege)
SKU: B525B (Black)