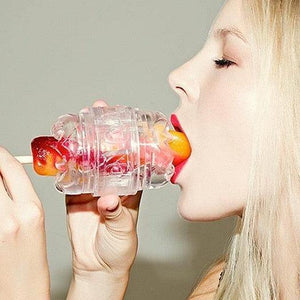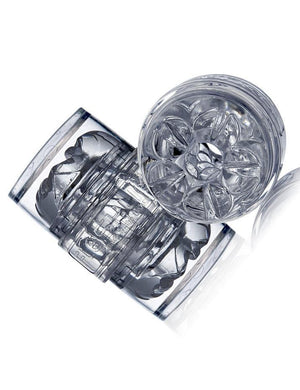 The Fleshlight Quickshot Vantage is less than half the size of the original Fleshlight and is unique, due to its fully exposed orifices on each end. This means it can be used as supplementary stimulation during blowjobs, or as a solo masturbation aid. Enter via either end and take flight until climax, with your end result landing wherever you direct it.
Watch every satisfying moment through an entirely clear case and sleeve. Equipped with a winding, grinding screw-like texture, Vantage lends itself to a visibly commanding experience.
What's Included:
• Open-ended patented clear SuperSkin™ Sleeve
• Compact Clear case
• Sleeve Caps on each end for convenient storage
Product Details:
• Length (caps off): 3.5-inches
• Length (caps on): 4-inches
• Diameter (at cap): 2.5-inches
Safety, Care & Usage: Use with WATER BASED lube. Cleaning up this male masturbator will be a breeze. Simply remove the sleeve from its compact clear case after use and rinse it with warm water, allow it to dry before returning it to its case.