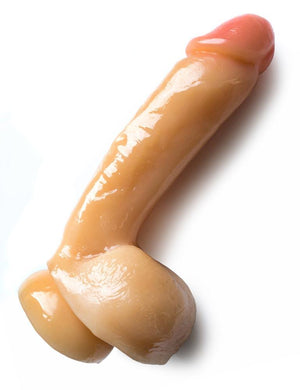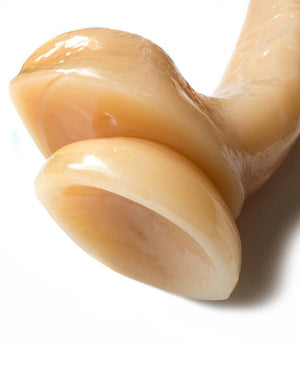 At a full six inches around, this realistic cock is thick enough to satisfy anyone. Pleasure yourself and your partner by using it in the traditional hand-held way, explore further possibilities by finding new and creative ways to mount the suction-cup base, or use its harness compatibility to your fullest advantage!
Another superior feature of the Hard-On X5 is its realistic molded shape and attention to detail-- the engorged head is even a shade darker and shinier than the rest of the shaft and balls, giving the impression that he's about to erupt.
X5 is Blush Novelties' special TPR blend, a uniquely soft and flexible material that warms to the touch. The X5 Hard On is reinforced with a stiff but flexible spine for the optimal balance of motion and resistance, the two key elements of the friction you crave.
Ideal for...masturbation, vaginal penetration, G spot stimulation, anal play, anal penetration, anal stretching, P spot stimulation, strap on harnesses, pegging.
Product Details:
• Length: 8.75 inches/22.2cm
• Insertable Length: 7.5 inches/19cm
• Diameter: 1.77 inches/4.50cm
• Diameter (at widest point): 1.82 inches/4.62cm
• Phthalate-free, safe, flexible TPR blend