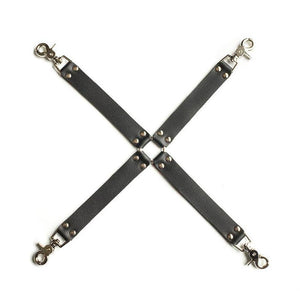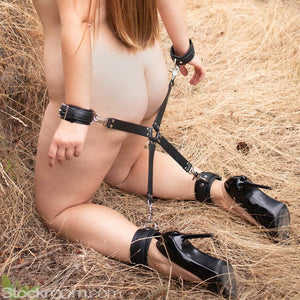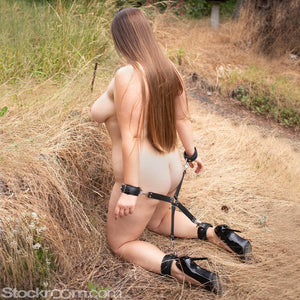 Get bound in a way that suits your body! The Full Curves Four Point Restraint is a little bit longer, giving your arms and legs just enough room to be comfortable and safe — but not enough to get bratty.
The crab-claw hooks attach to standard D or O-Rings so quickly and securely that there will barely be time for the wearer to squirm away. What happens next is up to you and your partner — but we know that there will be a lot of very pleasurable squealing.
Product Details:
• 19.3" (49cm) from tip to tip
• 4 rotatable crab-claw hooks
• Sold individually
Note: This item is produced in-house by our leather team in Los Angeles. In-house items display as "In Stock," and in a majority of cases we do have current stock on hand, but if not, the items will be made to order for you, and our customer service team will notify you promptly regarding any anticipated wait (usually just a few days). You will have the option to cancel if you do not wish to wait. If other items in your order are available immediately, the order may be sent in multiple parts.