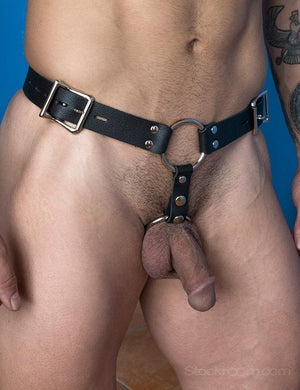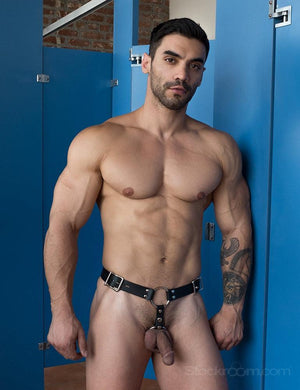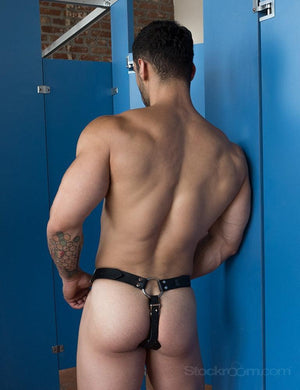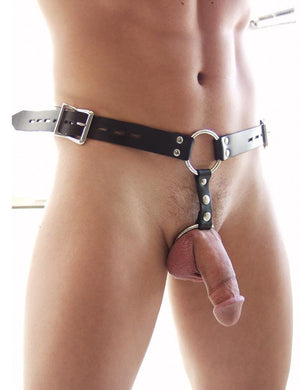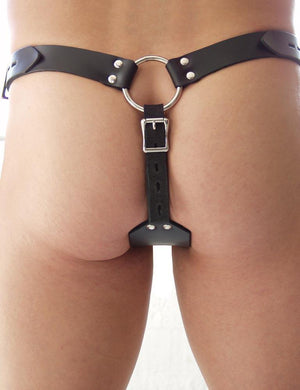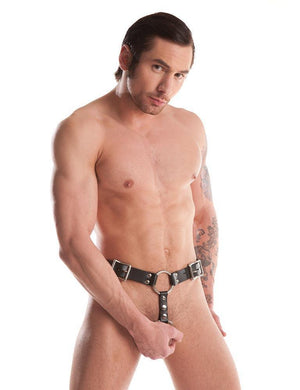 Specially Designed for a Man's Anatomy!
Product Details:

•  Built in "plug pouch" fits most average-sized butt plugs
•  Includes interchangeable 2" steel cock-ring
•  Lockable side buckles
•  3 points of adjustment for a perfect fit
•  Fits waist 28"-44" (71-112cm)
•  Thong strap length ranges from 16.5"-19.5" (41.9-49.5cm)
•  Plug keeper: Height: 2" and Width: 1"-2.25" (hole stretchers)

Stockroom.com is thrilled to introduce the KinkLab line, a place where you can test the limits of pleasure with aid from high-quality, appealing, and functional products. KinkLab products are designed to help you realize your own visions of how passionate, creative, and positively charged your own private erotic life can be.
These products and packaging are designed in the USA. The unique packaging displays these products clearly and honestly. In many cases the packaging is also reusable and provides a functional and attractive way for you to store your toys for future use.