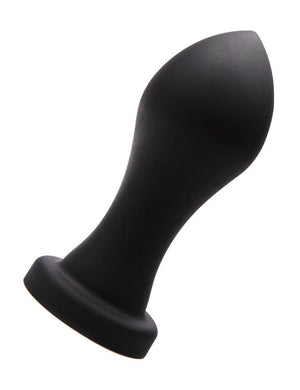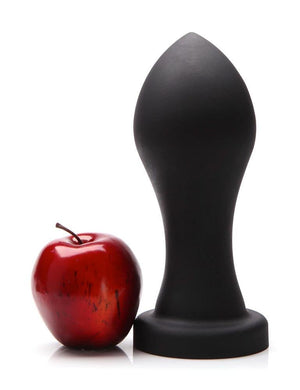 The H-Bomb is an outstanding feeling toy that mimics the shape of a huge, full-sized fist without the knuckles. This is one of the biggest and most filling butt plugs made for those seeking a huge thrill, or simply drop this toy in your submissive and watch them explode.
Made of 100% Ultra-Premium Super Soft black silicone, this is an advanced toy for people who know what they are doing and demand quality from products they put in their bodies.
Ideal for…anal play, masturbation, ass training, fisting, ass enlarging/stretching, sex enhancement.
Product Details:
• Body Safe, Hypoallergenic, Boilable
• Max Head Diameter: 3.7"
• Shaft Diameter: 2"
• Base Diameter: 3.75"
• Length: 9"
• Weight: 2 lb 12 oz