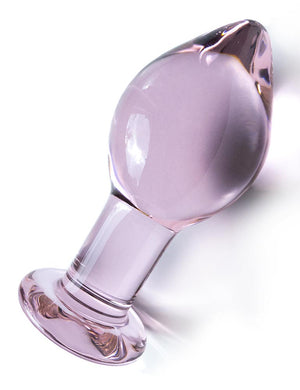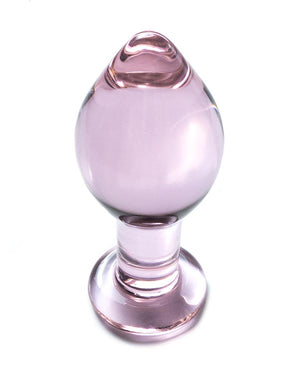 All that practice has finally paid off! The large Crystal plug is made of 100% hand-blown, premium borosilicate glass. Crystal plugs are of the highest quality, and represent the most vibrant and durable glass products available today. This big boy can be heated or cooled to your personal desire.
When not in use the Crystal glass plugs are a stunning display of erotic art and this beautiful design is available in 3 different sizes.
Product Details:
• Made of hand-blown borosilicate glass
• Weight: 6.6oz/187g
• Length: 4in/10cm tall
• Diameter 1.6in/4cm
• Can be heated/cooled to desired temperature
• Available in Pink
Safety, Care, and Usage:
You can sterilize your Crystal plug by placing it in the top rack of the dishwasher, popping it in boiling water, or wiping with a bleach solution. You'll be able to use your choice of lube, be it oil, silicone or water based. There's no maintenance required, simply keep it clean- and provided your plug is stored properly and protected from abrasive surfaces that could cause chipping or scratches, it can last a lifetime.